Yankee Hotel Rockford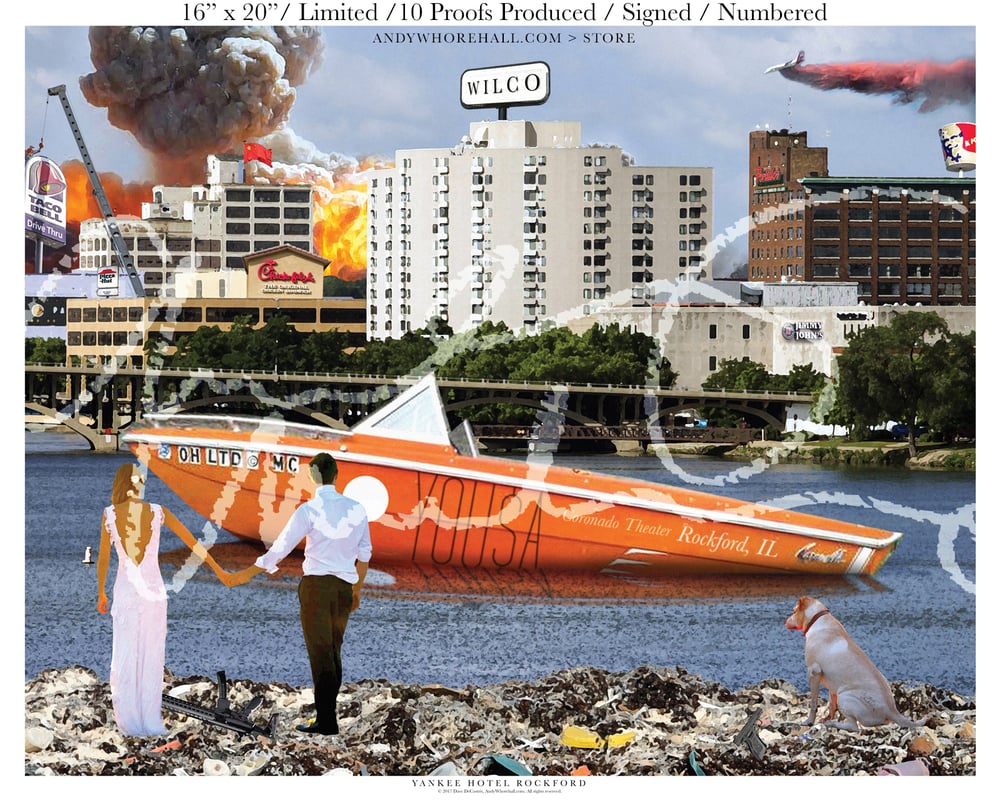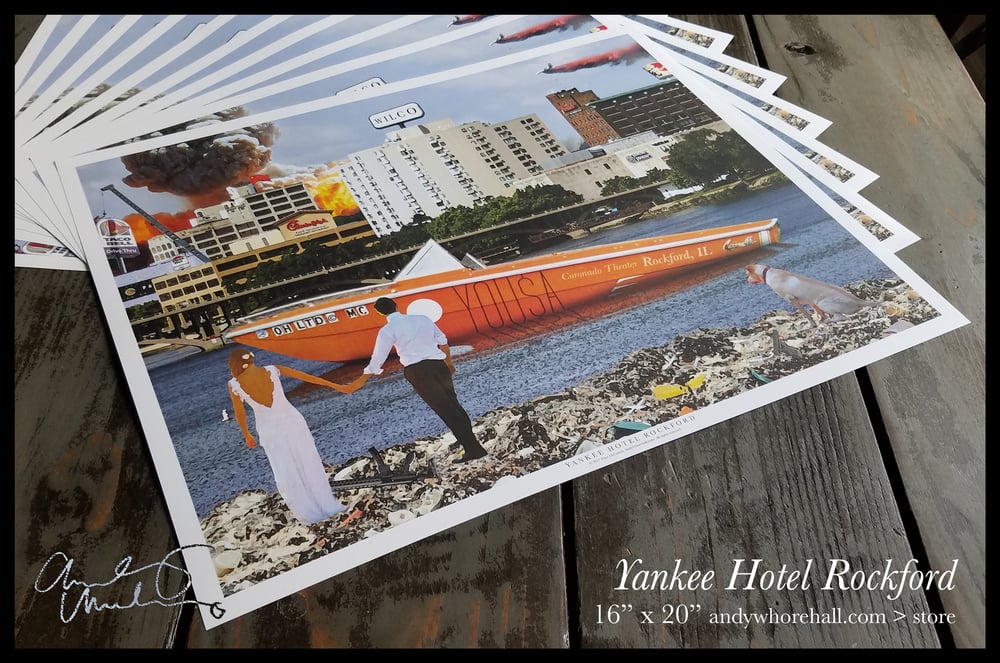 16" x 20" / Limited: 10 produced
UPDATE: SOLD OUT
"Yankee Hotel Rockford" was produced months ago before a rare, local event was made public for a summer engagement in my city's crown jewel theater. My collage sat idle in a pool of miscommunication from various sources that came my way. (If you lived here, you would understand how frustrating it is to deal with anyone but yourself to get work done.)
Hence, the actual event date on this collage is still missing based on how long ago this was drafted and left to abandon due to the miscommunication. 10 color proofs were produced to plan the next reproduction phase but it never got that far. All was made ok in the end which rarely happens.
Should also be noted that Joe Tallman, who created an incredible print for the event that you can pick up at Wilco's online store, gave me his blessing. Thanks Joe— check out his work and store at:
http://joetallmanillustration.com
Regards,
AW
----
Signed, sealed, ships rolled, and insured.