What Did You Do — Signed by Richard Edwards — Ltd. Qty (12)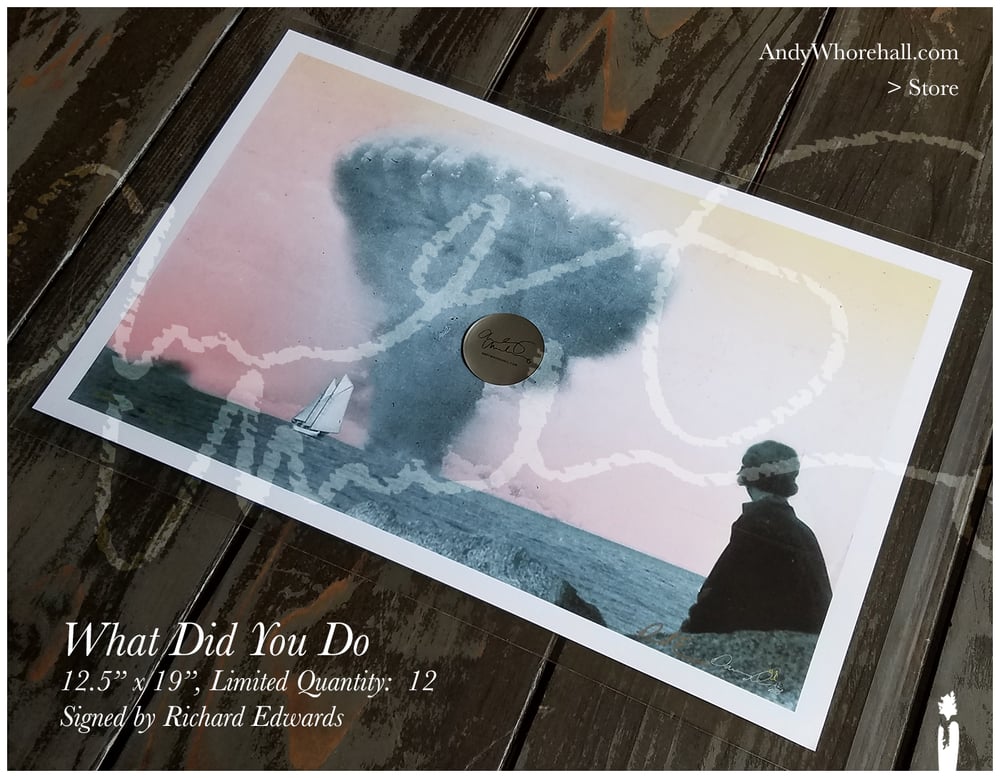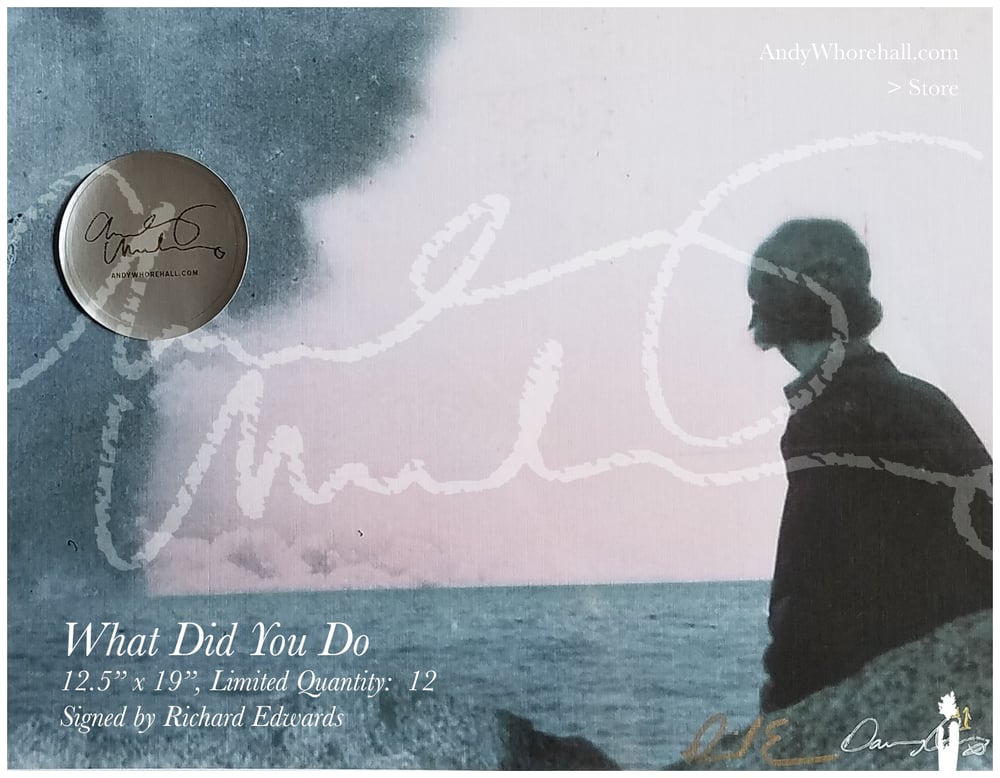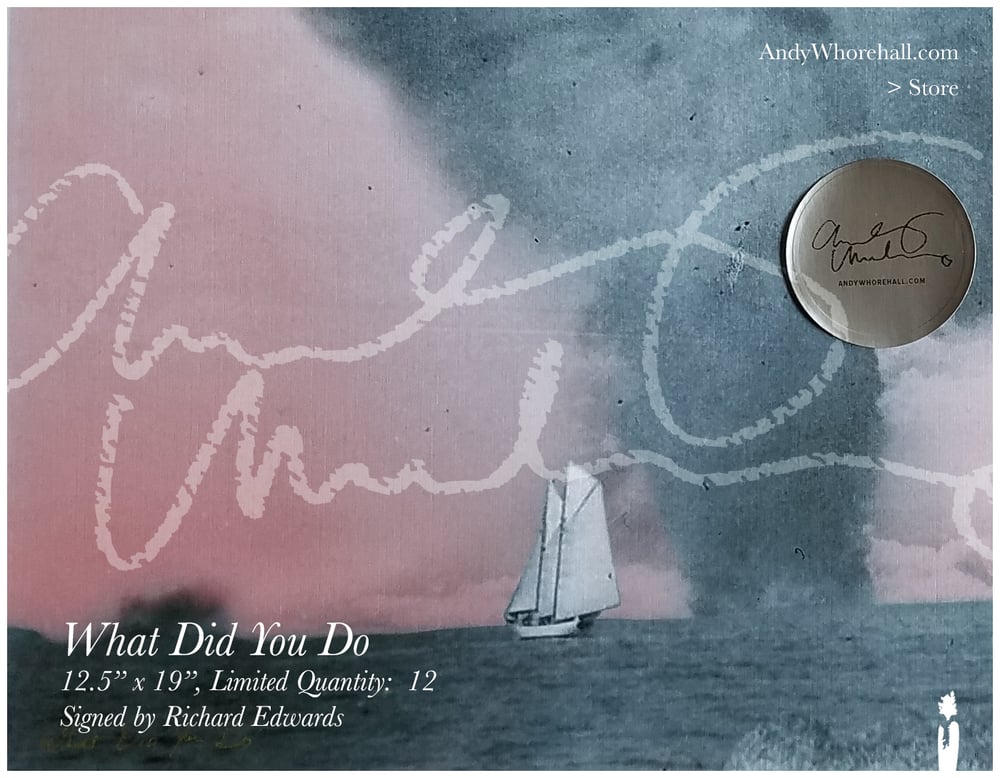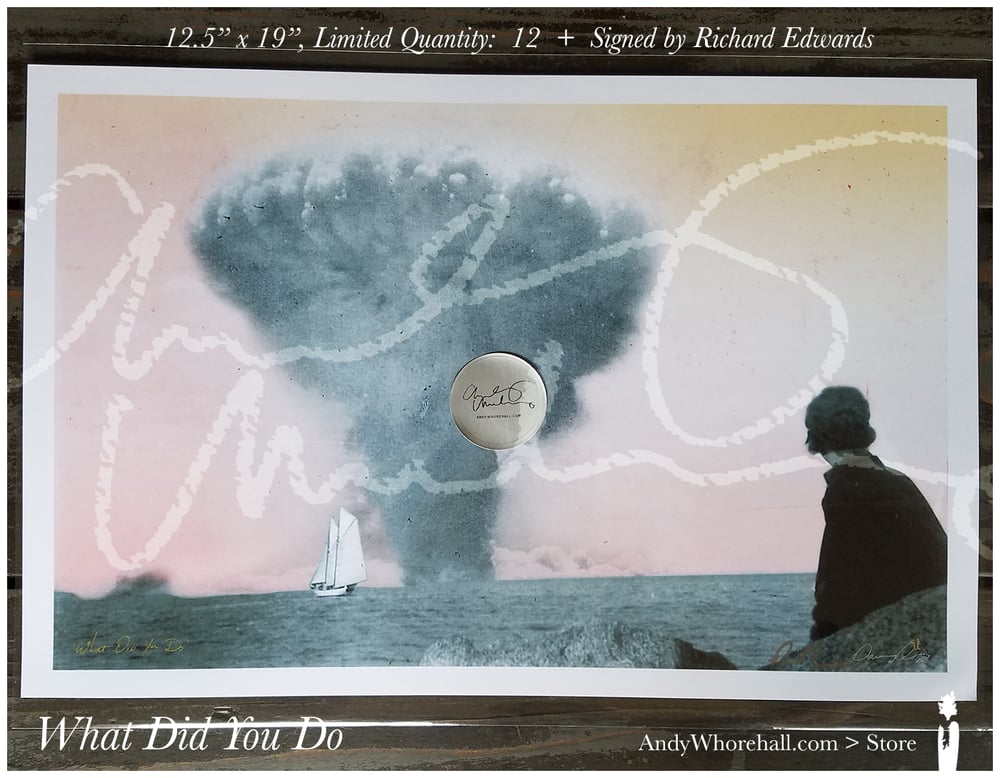 What Did You Do
12.5" x 19"
Limited Quantity: 12
Each Signed by Richard Edwards
Signed and numbered by Andy Whorehall
Ships Flat, Sealed, and Insured
S&H Fees (Includes Insurance):
Domestic: $12.50
International: I'll have to contact you to apply a fee difference owed based on your region, rates, and carrier options.
"WHAT DID YOU DO" is low quantity set of archival ink prints to coincide with the gatefold mixed-media artwork produced for the vinyl and cd release of Richard Edwards (Margot & The Nuclear So and So's) beautiful, fragile, solo debut— Lemon Cotton Candy Sunset.
Richard has signed each one to make this an incredibly personal piece of art on 100# linen paper. I've numbered each one and sealed them with little goodies. You'll also receive a Certificate of Appreciation from my Lord and Agent, Thomas Derby. He doesn't exist, note, but Richard and myself do. They're shipped flat, insured and protected from Mother Nature and human beings. Once their gone, there will not be a second run of prints.
Lots of love and time went into getting these right. I hope they find a new home with a wall in need of some love.
Thank you and good luck,
AW