Lemon Cotton Candy Sunset Set (3 Prints) — 1 Print in Each Set Signed by Richard Edwards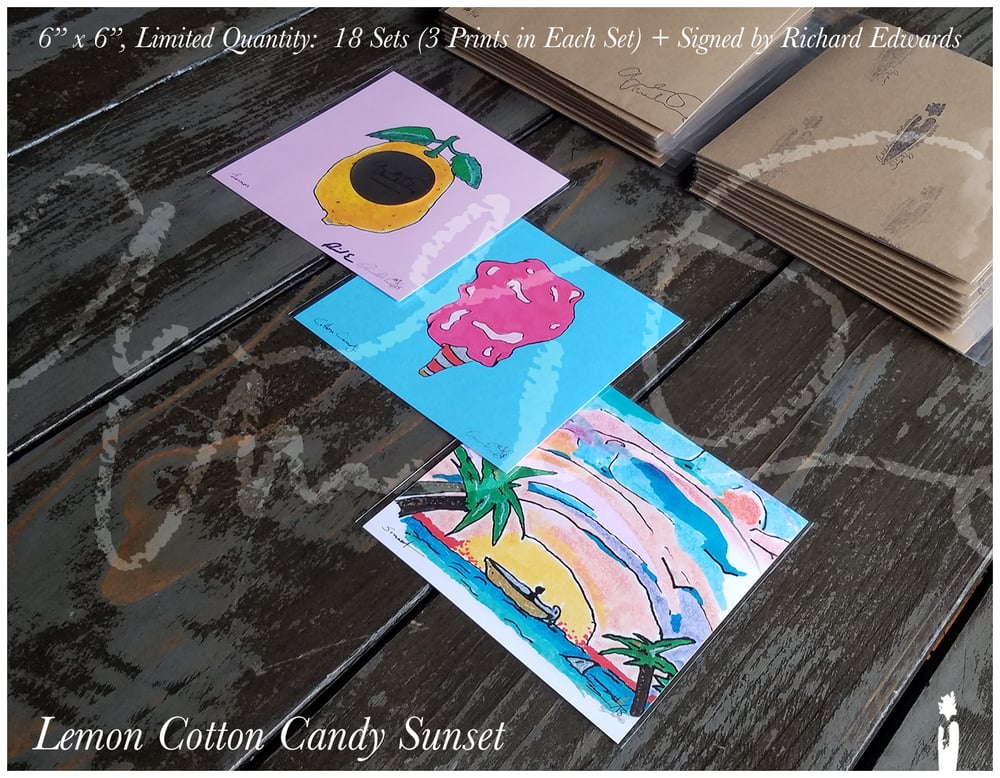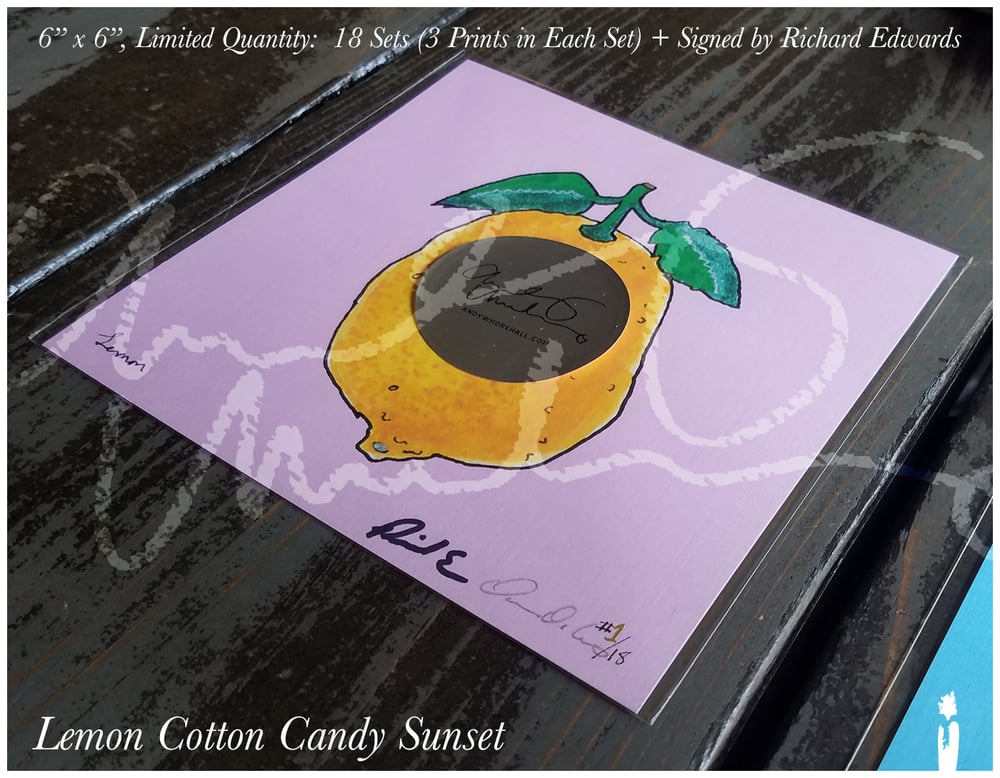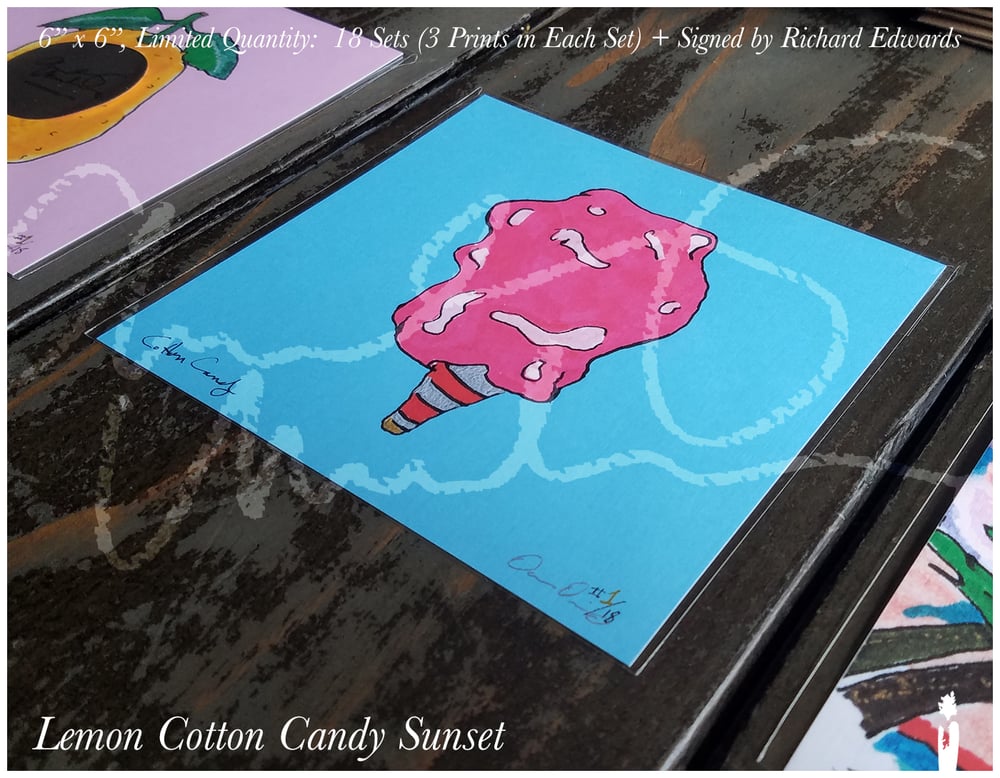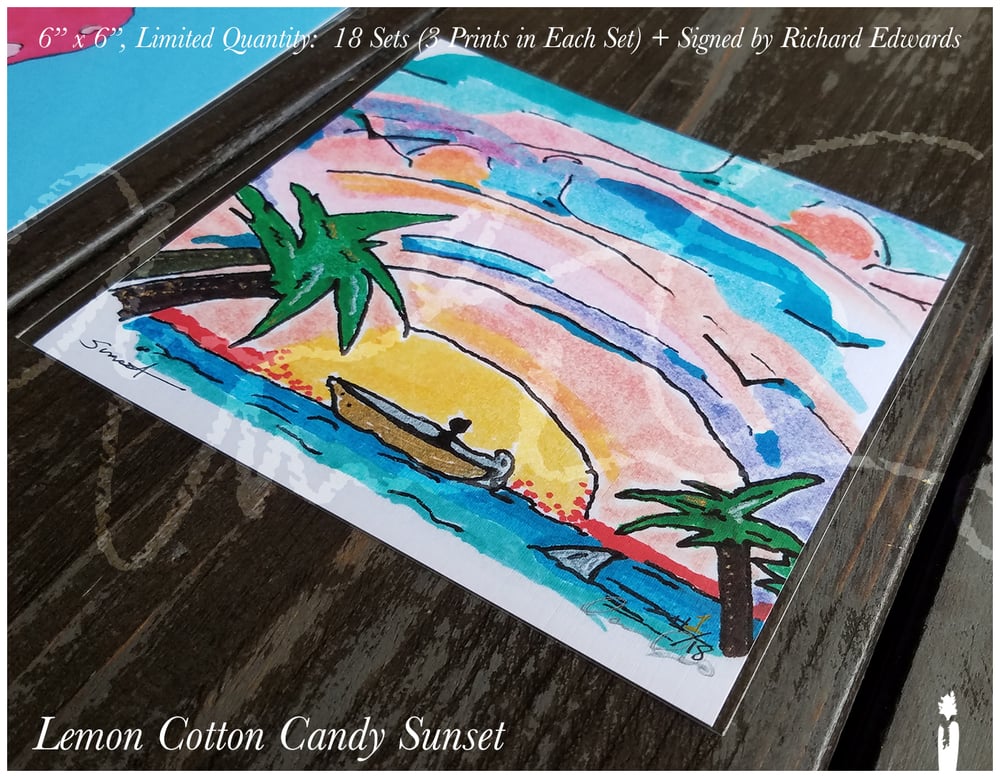 UPDATE, MAR. 29, 2019: 1 Set Left in Stock (#17/18). It's currently on exhibition at a regional gallery through April 6th, 2019.
--------------------
"Lemon Cotton Candy Sunset, Set of 3 Prints" are low quantity sets of archival ink prints to coincide with the release of Richard Edwards (Margot & The Nuclear So and So's) crushing solo debut— Lemon Cotton Candy Sunset.
Richard has signed one print within each set. I've numbered each one and sealed them with little goodies. They're sealed and packaged in a 45/7" sleeve with little goodies and lots of love. I hope each set finds a new home!
--------------------
Lemon Cotton Candy Sunset (Set: 3 Prints)
6" x 6" Ea. Set
Limited Quantity: 18 Sets (3 prints per set)
Each set contains one print Signed by Richard Edwards
Each print signed and numbered by Andy Whorehall
Ships Flat, Sealed, and Insured
--------------------
S&H Fees:
USPS Priority with Tracking — Domestic: $12.50 (Includes Additional Insurance)
International: $25 Flat**
** I'll contact you to address additional international s&h fees, any difference owed based on your country, region, rates, and carrier options; and/or any reimbursements of the $25 flat fee paid upfront, if necessary. Thank you!
--------------------
Thank you!
AW