Instacrap — Ltd. Ed. | 20 Photos Per Set | Only 12 Sets Made!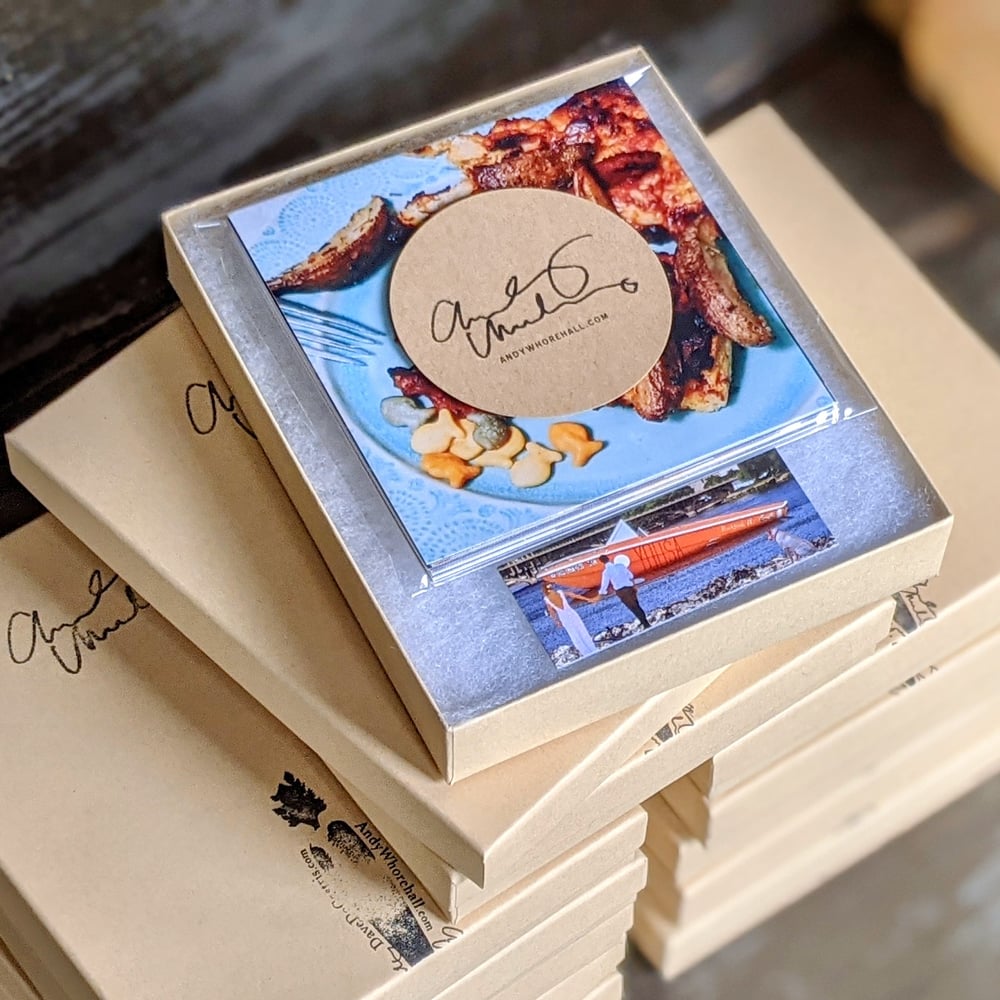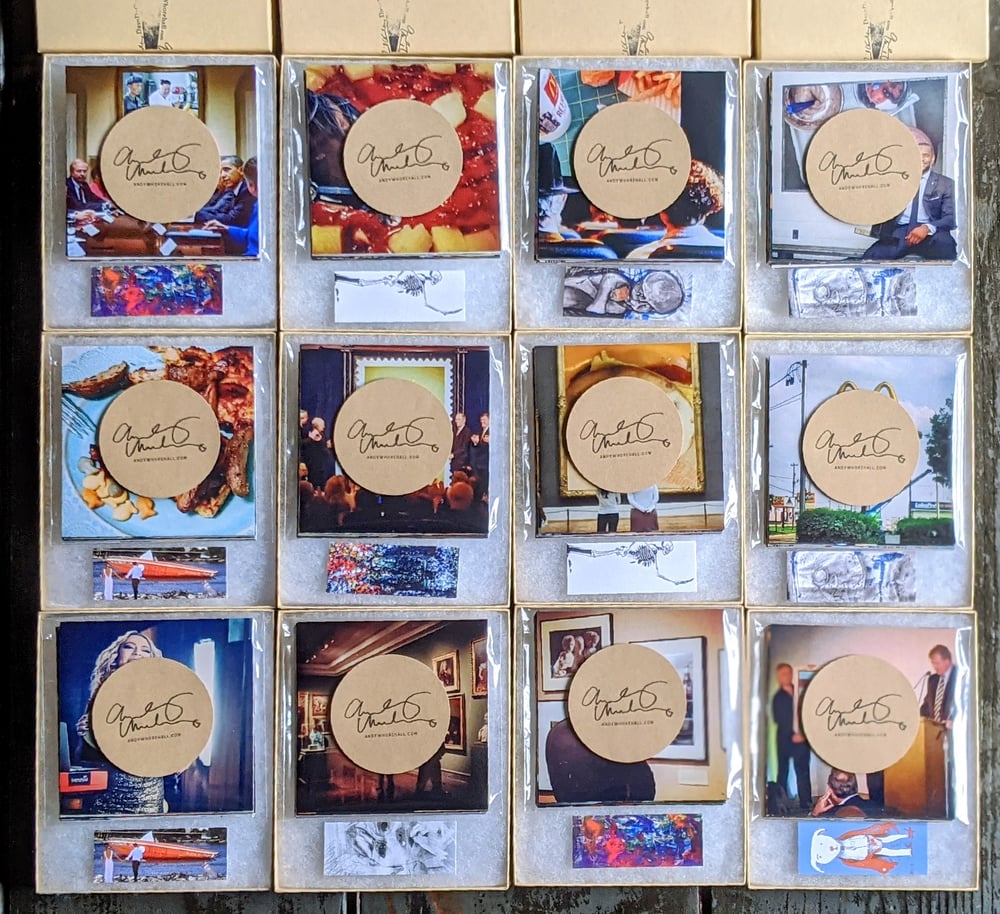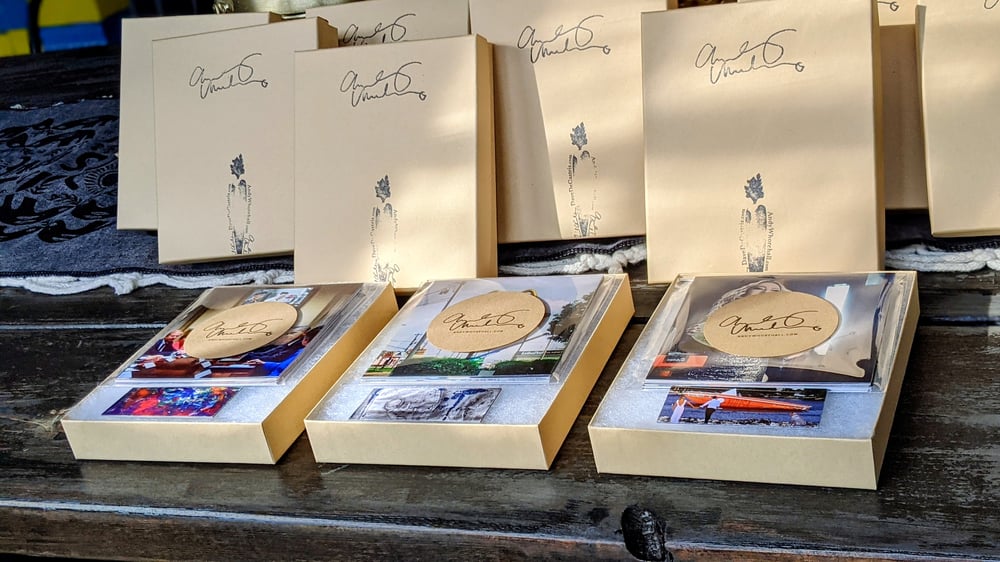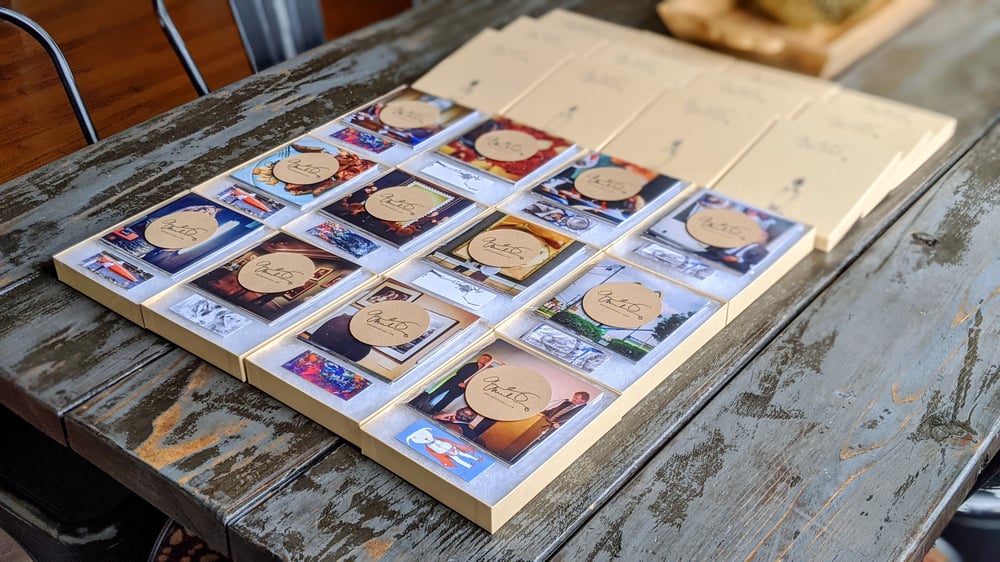 HOLY HELL! Only 2 Sets Remain of the Original 12 Sets!
20 Different Photos Per Set
(Updated July 15, 2021)
----------
I've spent over a decade now creating, collecting, and archiving 27,000 plus Instagram photos and videos. During the pandemic year, I reviewed the archives to select the best-worst 240 moments from my Instacrap life. Meals, memes, memories.
Only 12 sets available.
Each set contains 20 random instacrap photos from my archives and life.
Sealed for your strange enjoyment to do as you wish.
Each photo is 4" x 4".
Comes sealed in a jewelry box, but there is no jewelry.
I'll sign the box—but come on—I'm not worth anything until I'm dead.
$75 per set, includes FREE S&H to domestic U.S.A.
International: please contact me to arrange an additional fee with the best carrier.
Please expect unusual delays because of Covid.
Thank you in advance, and have a nice day on the internet!
AW