I Mash Potatoes On My Face, What You Do Today? (Book)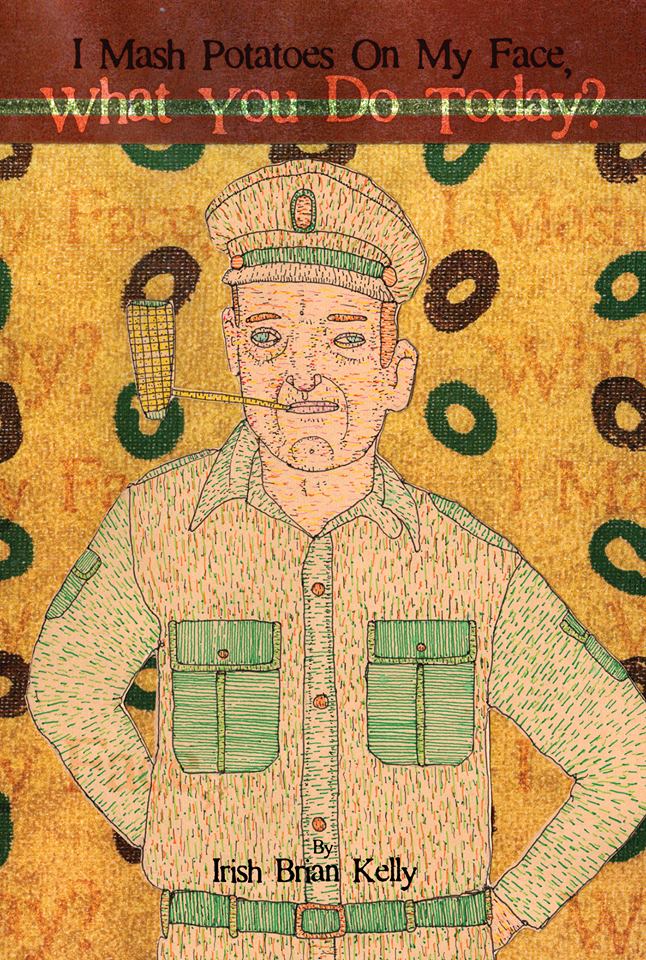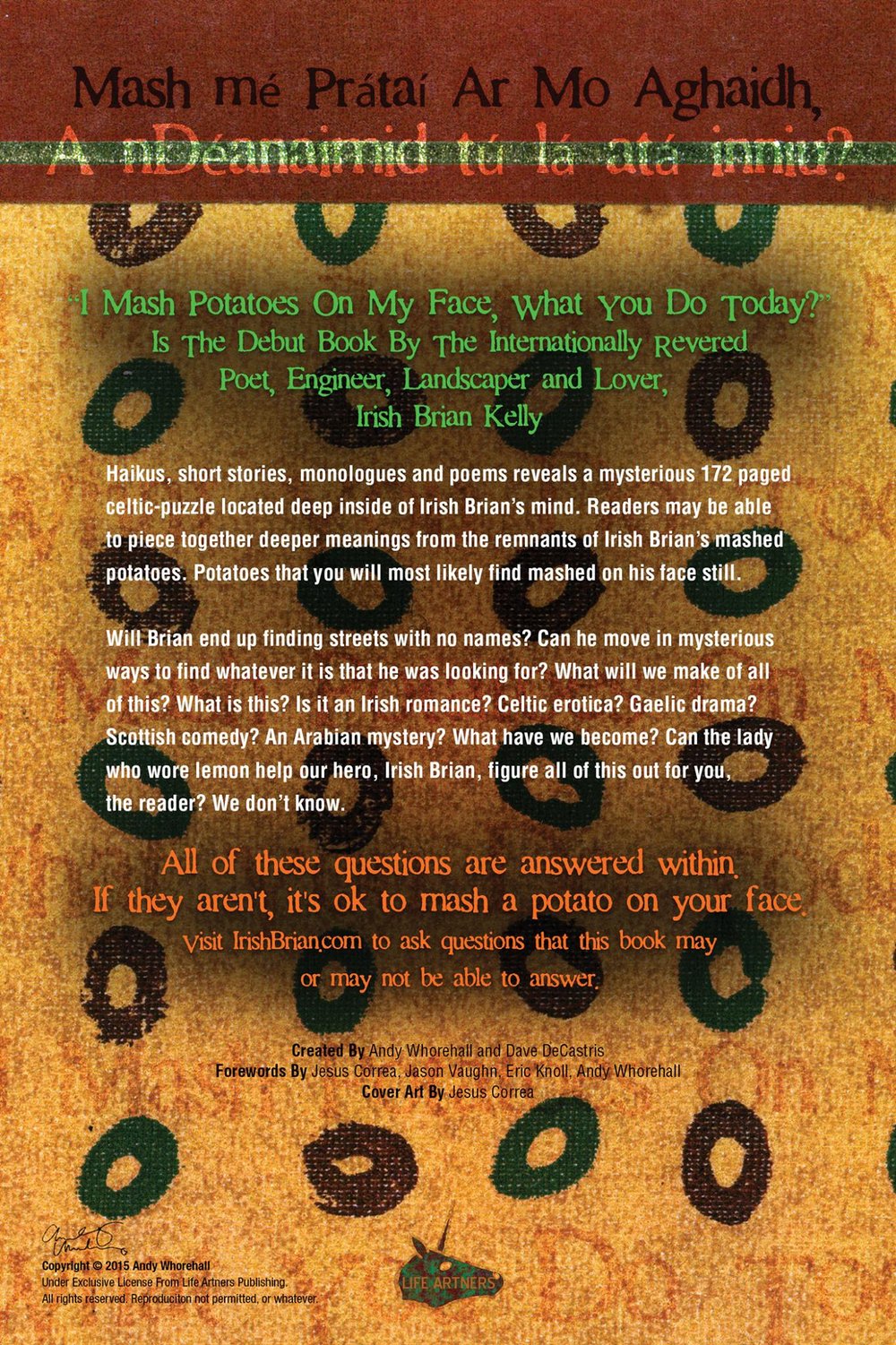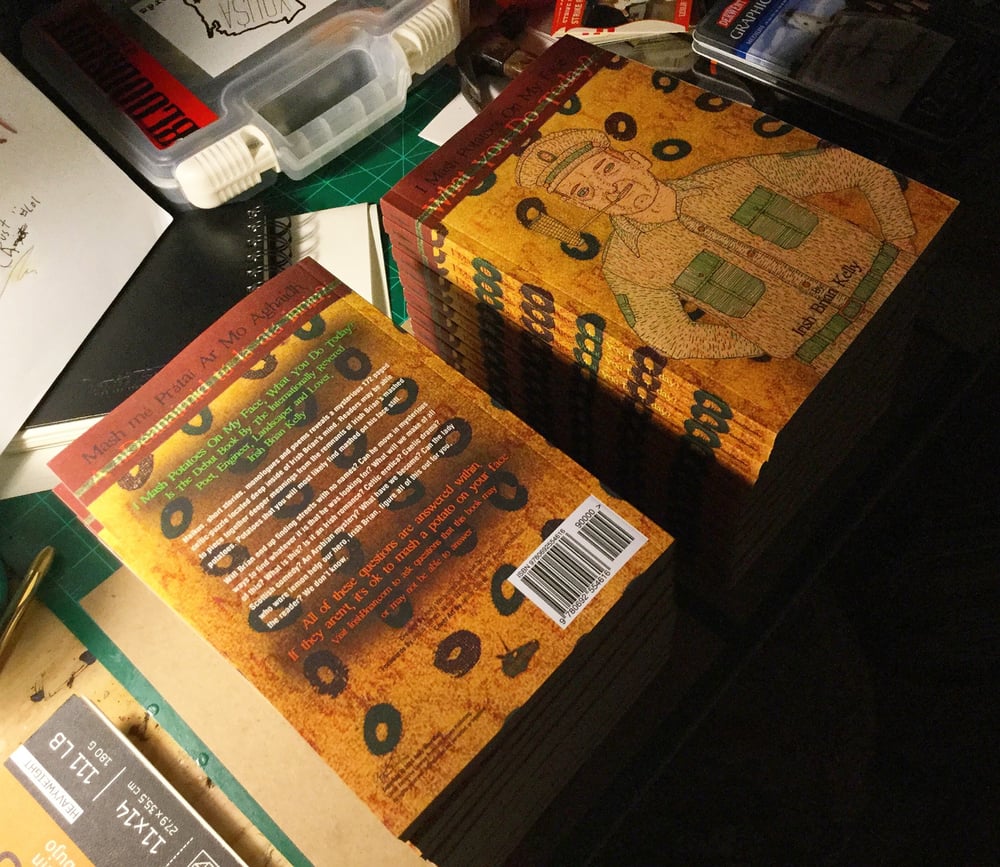 NOTE: The book is available on Amazon Prime and Barnes & Noble but it's priced high. I've made a stash from my collection available.
Wrote "I Mash Potatoes On My Face, What You Do Today?" in 2004 under the moniker of "Irish Brian Kelly". I abandoned the character to write and work on other projects for peer artists until 2010 when I returned to complete the voice of Irish Brian: Engineer, Poet, Landscaper, Lover.
This 172 page memoir, a collection of poetry, haikus, monologues and absolute gibberish was finished in 2011. Editing was unnecessary in this case due to the character's abuse of grammar and the English language—much like how I personally feel about growing up around proud, illiterate peasants in Rockford, Illinois. A filthy, nepotistic, racist, culture-less, midwestern city that I've accepted as being home. Overall, it's taken me a total of 11-12 years to finish this piece of shit, and here it is done and published in December of 2015.
Mash potatoes on your faces, sever snakes, and pet puppies,
Dave and Andy